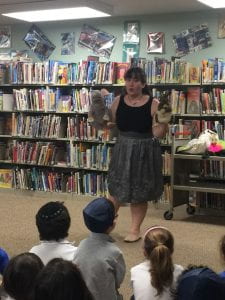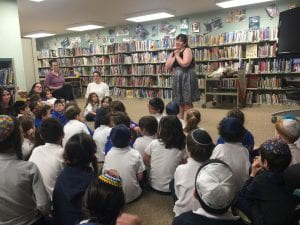 There was a special surprise in the library today.  Melanie came to enthrall us with her performance of Opera Mouse.
This afternoon there was a wonderful Shavuot Assembly on the front lawn of our school. It was beautiful to sing and gather together in the sunshine. The students donated lots of food to the Ottawa Kosher Food Bank.
We finished off the day with a frozen Menchies treat. Yum!